Product Description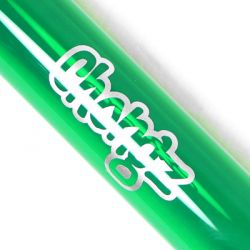 Introducing the 'Main Line' 16cm Glass Oil Rig Recycler by Chongz!
Although small in stature, this miniature glass oil rig is superb in both appearance and performance. The 'Main Line' features a recycler that helps the smoke to be continuously filtered to create an unforgettably flavoursome smoking experience.
By including both a glass dome and nail, Chongz have created a very sleek and versatile piece of glassware that's a must have for any dabbing enthusiast.