Product Description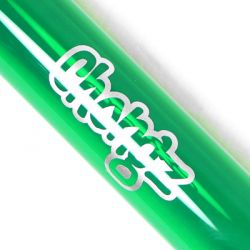 The Chongz Moth Light Green Percolator Glass bong features a a percolator, ice notches and diffuser stem, guaranteeing cool and tasty hits every single time.
It also features a thick glass joint around the down stem, to help protect the down stem from breaking from any small knocks.
The Ribbed glas gives it a cool and unique finish and the attractive green colour means it will stick out amongst any glass collection.