Product Description
Bongs are great pieces of apparatus for any smoker; smoke filtered through water is cooler and cleaner. But storage for bongs, particularly glass bongs, can be a problem. Not any more! Introducing the Dude Bong in a Box!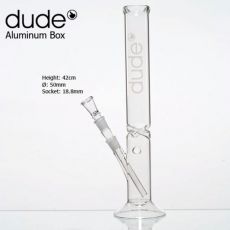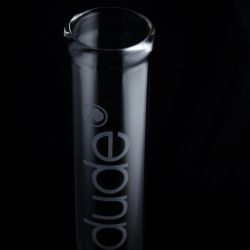 The Dude Bong in a Box is made from high quality borosilicate glass. In your box you get the bong itself, downpipe and drop in cone for ease of refilling. You also receive a pack of screens and a Dude logo acrylic tobacco grinder, so you can get smoking straight away!
The box itself is padded and contains a plastic molded cut out tray which your bong sits inside.
The bong itself measures approximately 400mm high by 110mm wide