Product Description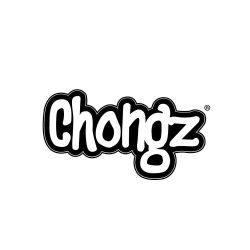 Shiva is pleased to bring you another banger from Chongz with their all new 'Nathans Choice'!
It's intense colour makes it the centre piece for any room and probably makes it one of the prettiest bongs in our range.
But this bong isn't just to look at! Its low ice catcher means you can fill nearly the whole bong with ice. And its diffuser stem makes lots of bubbles giving you the smoothest hit possible. It comes with a 14mm male bowl with a huge handle making it really easy to clear the chamber.
The 'Nathans Choice' has a 18.8mm female ground joint and comes included with a glass diffuser stem and herb bowl. The stem measures 12cm in length and has a male 18.8mm joint which tapers down to a 14.5mm female joint to fit the 14.5mm male bowl.
We love this bong and we think you'll love it too! We have limited stock of this beauty so get it while its hot.