Product Description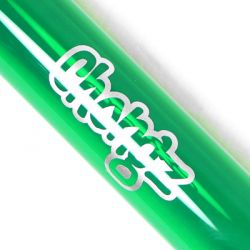 Presenting the 'Flog Em' 26cm Glass Bong/Dab Rig by Chongz!
The 'Flog Em' features a built-in matrix style stereo percolator with 360 degree diffusion holes for optimum diffusion. This provides a more enjoyable smoking experience because hits are cooler, cleaner and more flavoursome.
The 'Flog Em' also comes included with a glass dome, nail and herb bowl. This gives the user the best of both worlds as it is possible to use as both a bong or dab rig.