Product Description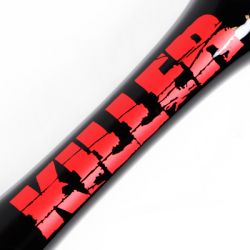 The Bomb is a part of the Killer Bongs 'Klean Cut' range that combines the durability of acrylic, with the killer taste that glass produces and it looks great too.
The Bomb bong is mainly constructed of high quality acrylic which makes it very resistant to damage. The glass stem and bowl ensure that you get the highest quality flavour and make this bong a pleasure to use.
The bulbous shape of the Killer Bongs allows for a large water capacity which, for a bong of this size (28cm tall), produces a cool and pleasant smoking experience.