Product Description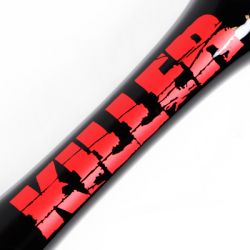 The Mig 21 'Klean Cut' makes a great addition to our range of Killer Bongs. Not only does it look great but it combines acrylic and glass to create a bong that is strong and produces amazing flavour.
At 35cm's tall, the Mig 21 is not too big but is large enough to allow for sufficient cooling of the smoke before it reaches you. This means that you will have a very pleasant experience when using this bong. The neck of the Mig 21 is slightly kinked which makes it feel more ergonomic to use.
As with the rest of the 'Klean Kut' range, the body of this bong is constructed from high quality acrylic and has a glass stem and bowl.