Product Description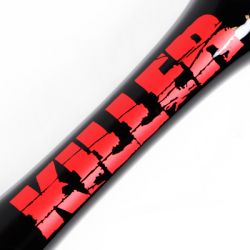 The Killer Bongs Lady Killer is the James Bond of the bong world. Its smooth and sophisticated styling along with its Killer ice shelf will have your friends dying to use it.
At 40cm's tall the Killer Bongs Lady Killer is a decent sized bong that produces massive hits. The ice shelf allows the user to add ice to their bong and in turn produces a cooler and more enjoyable smoking experience.
Killer Bongs produce Killer Hits.