Product Description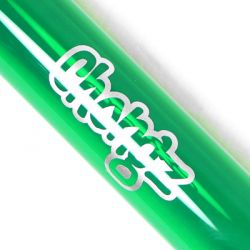 Affordable, Durable and functional the Chongz 'Ricky W' Acrylic Bong is an excellent companion.
Acrylic bongs are super durable and are with-able to stand many knocks, making them the perfect travel companion. You can chuck it in your back pack without a worry, knowing it will safe and ready to use whenever the time is right.
It features a removable down stem and bowl as well as a removable acrylic base, which can easily be replaced if they ever suffer any damage.
The spike in the centre allows you to balance ice on it, cooling the smoke and condensing any heavy, nasty particulates out of it
Colours Vary