Product Description
Brand: Chongz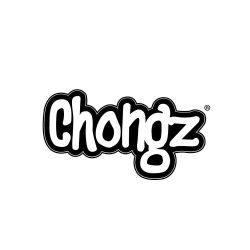 The Chongz 30cm 'Stone and Dethrone' Acrylic Bong is a great addition to your smoking adventures! And at £19.99, you get lots of bong for your buck.
You have four main features of this bong that makes it perfect. Firstly, a huge water compartment. This means your smoke has a chance to cool down giving you a bigger and smoother hit. Secondly, its flat base means its much sturdier than other bongs. This is ideal for anyone that lives in a household of clumsy flatmates and pets! Third, The twist above the water compartment is an ice catcher. This means you can fill the whole top with ice giving your throat and lungs a more relaxed experience!
Finally, this bong is made from thick premium acrylic made by one of the most reliable bong makers out there so don't hesitate adding this bong to your collection!