Product Description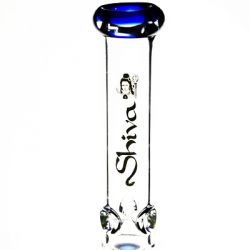 The Shiva 6 Arm Diffuser Ash Catcher turns your tired old glass bong into a beautiful and high functional smoke machine.
This awesome piece of kit features a 6 arm diffuser setup that has been designed to provide the user with a smooth, clean smoking experience.
It also features an 18.8mm joint size but can be used on bongs that have a 14.5mm ground joint as it includes a downsizer stem.
You will require a bowl that has a joint size of 18.8mm to use this ash catcher diffuser attachment.
The downsizer stem is 8cm's long (measured from the bottom of the ground joint)