Product Description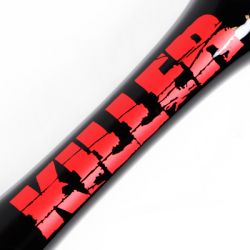 Just a few drops of this ultra concentrated bong cleaner is needed to leave your bong sparkling clean.
This Killer Cleaner does a killer job at cleaning glass, acrylic and plastic bongs but also works great on metal and plastic grinders and pipes. This makes it an awesome cleaning solution for all of your smoking gear.
To use the Killer Cleaner Concentrated bong Cleaner simply add a few drops to a small amount of warm water and allows the item you wish to clean to soak in the solution. This will loosen any built up grime and makes the item super easy to get sparkling clean.